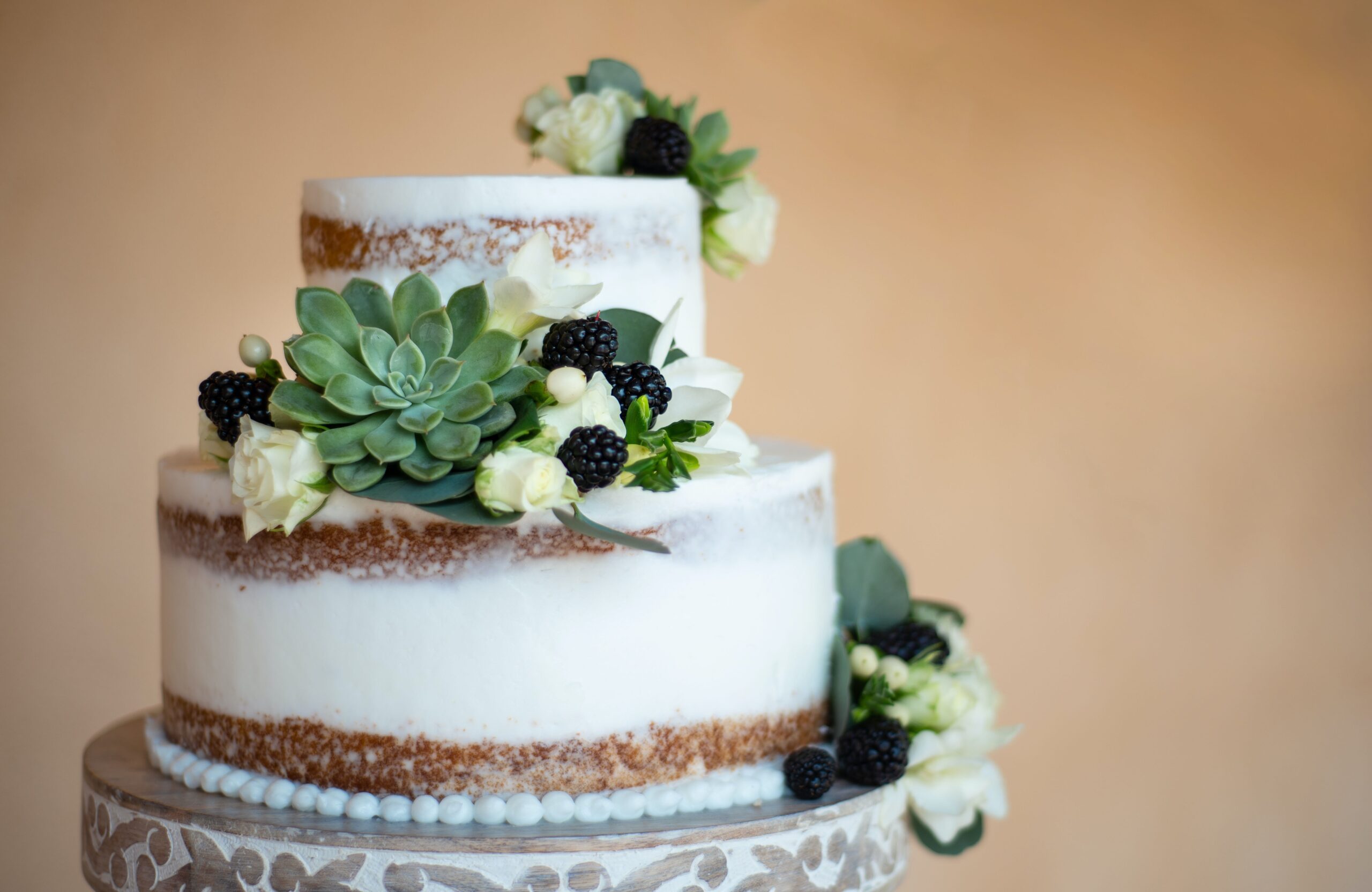 Planning your dream wedding in Perth, Australia, and searching for the perfect wedding cake? Look no further! We've curated a list of the top 10 wedding cake suppliers in Perth, each offering delectable delights that are bound to make your special day even sweeter. From traditional tiered cakes to modern masterpieces, these bakers have it all.
1. Sugar & Spice Cakes
Located in the heart of Perth, Sugar & Spice Cakes is known for their exquisite, handcrafted wedding cakes. Their talented bakers will work closely with you to create a cake that perfectly matches your vision, be it a classic white-tiered cake or something more unconventional. The result? A masterpiece that tastes as good as it looks.
2. Rochelle Adonis Cakes & Confections
Rochelle Adonis is a renowned name in the wedding cake industry. Her creations are not just cakes; they're works of art. From delicate floral designs to intricate lace patterns, every cake is a unique expression of your love story.
3. Sherbet Bake Shop
For those who love the whimsical and trendy, Sherbet Bake Shop is the place to go. They specialize in modern, fun, and vibrant cakes that will add a splash of personality to your wedding. Their desserts are as much about taste as they are about style.
4. The Cake & I
If you're after a cake that's a true showstopper, The Cake & I is your go-to. They're known for pushing the boundaries of design, creating cakes that are a conversation starter and, of course, delicious. Whether you want a classic cake or something avant-garde, they've got you covered.
5. Edible Art
Edible Art is all about turning your cake dreams into reality. They offer a wide range of flavours and designs, and their cakes are not just visually appealing but also incredibly tasty. Their team's attention to detail is remarkable.
6. Margaret River Cake Design
Located a bit south of Perth, Margaret River Cake Design is a gem in the world of wedding cakes. Their cakes have a rustic charm, often adorned with fresh flowers or fruits. They're perfect for couples looking for a more organic, nature-inspired feel.
7. Sweet Stylin'
Sweet Stylin' is known for their ability to capture the essence of the couple in cake form. Their personalized approach ensures that each cake is a reflection of your love story, making it a heartfelt addition to your wedding.
8. Angies Cakes
Angies Cakes has been a trusted name in Perth for many years. Their classic wedding cakes are celebrated for their timeless elegance. If you're looking for a cake that exudes sophistication and tradition, this is the place to visit.
9. Cakes by Sarah
Cakes by Sarah combines artistic flair with delicious flavours. Their cakes are not just beautiful but also packed with your favourite tastes. They're a perfect choice for those who want both style and substance.
10. Choux Cake Studio
Choux Cake Studio is all about contemporary elegance. Their cakes are minimalistic yet striking, making them a wonderful addition to modern weddings. These cakes are as beautiful as they are tasty.
As you embark on your journey to find the ideal components for your dream wedding in Perth, it's essential to ensure that every aspect of your special day reflects your unique love story. The wedding cake, in particular, serves as a symbol of your love and commitment.
In addition to the exceptional cake suppliers mentioned, if you're looking for a wedding photographer who can beautifully capture the moments of your celebration, visit Cobo Photography. Cobo Photography's expertise in capturing candid, heartfelt moments, and their ability to encapsulate the emotions of your day is truly remarkable. Just as a cake tells a story through its design and flavour, Cobo Photography narrates your love story through captivating photographs.
So, as you explore the world of wedding cakes in Perth, remember to also find a photographer who can complement your wedding experience by preserving the memories that will last a lifetime. Choose your cake and your photographer wisely, and may your wedding day be filled with love, joy, and unforgettable moments. Happy planning!