Why Should You Meet With Your Photographer After The Shoot?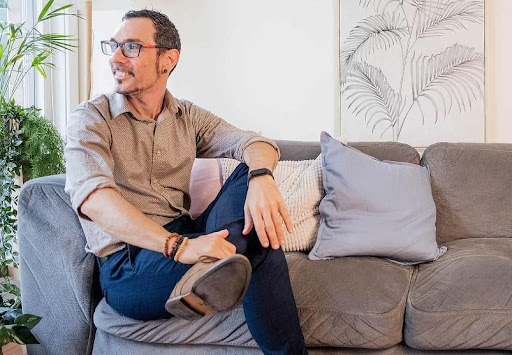 So, you've just had a shoot and it was a great success. Your photographer sent you the photos and now you're wondering whether or not you should contact them to discuss the shoot in further detail.
As a photographer, I've seen my fair share of clients. Some of them have been great and some of them not so much. I've also seen how different clients behave after the shoot and what they expect from the experience.
For me, meeting clients before and after their shoot is critical to my process and how I deliver excellent customer service. This lets me dive deeper into the experience, sharing the happy or emotional moments.
I like to discuss my initial impressions of the session, share my processing workflow and make sure everything is clear for when we get to editing. I'm also able to ask any questions about the shoot at this time too. Meeting after the session helps us to both make a stronger connection and gives us more time to brainstorm ideas together before the editing starts.
A photographer can look back at the photographs and capture images that will last a lifetime. But is it enough to just discover the outcome? In this post, I'll explain why it's important to meet with your photographer (or at least attempt to).
Get Feedback
The best part of working with a professional photographer is that you can get feedback on what's working and what isn't. If something looks off, your photographer will tell you why and how to fix it — so you'll know exactly what needs more retouching and what doesn't need any retouching at all.
Discuss Your Albums And Keepsakes
You need to decide what type of albums and keepsakes you want to be created from your photos after they are taken, so they can be included in those albums or used for keepsake items such as framed prints or matted prints with a custom matting design matching your photo shoot colours and theme.
Get The Best Images Possible
Not every shot works out perfectly during a photo shoot, but when you work with professional photographers, chances are that they'll get the best shots possible and make sure all of them are ready for print. If an image doesn't work out as planned, your photographer will likely know how to fix it in post-processing so that it does work out perfectly!
Avoid Unnecessary Retouching Costs
If you have an idea of what you want from your photos, you can save money down the line by avoiding retouching costs. For example, if you want more natural-looking lighting but don't say anything during the shoot, then there's a chance that your photographer will spend time on Photoshop trying to make the lighting look better in post-production. This will take time away from other tasks and could end up costing you more money than necessary.
Learn More About Photography in a New Light.
This may be the most important reason of all. To me, one of the biggest perks of meeting with clients is that they see me as more than just someone behind a camera. It makes them feel like they're working with an actual person who cares about them and their business, instead of just another vendor who's doing his job. They see me as an expert who knows what he's doing, but also someone they can talk to about anything without hesitation or fear of coming off as stupid or needy.
The Biggest Takeaway
While you may be excited to receive your photographs and share them with friends, acquaintances and family, it's important to step back and assess the quality of work you've received. The primary takeaway here is that it's not a bad idea to meet with your photographer after the shoot. 
It's all about communication in the end. Just be sure that your photographer is as willing to listen to your ideas as you are, and when it comes down to it, compromise with you, so that both parties walk away happy with the final product.
We offer other services like: Maternity Photography Perth, Newborn Photography Perth ,Family Photography Perth.